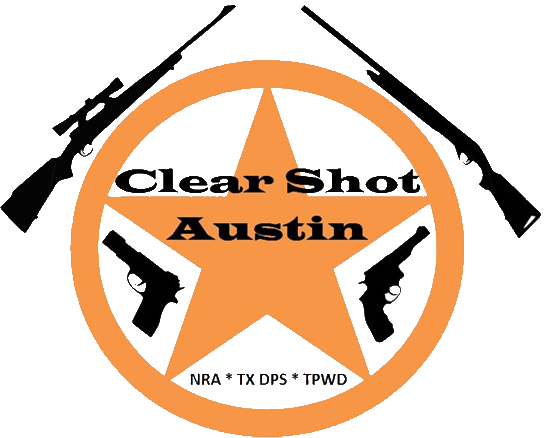 Teaching safety for firearm handling, shooting and hunting
Welcome to Clear Shot Austin!
---

Hunting and shooting sports are a blast! We must be careful to protect ourselves and others while participating. Clear Shot Austin is dedicated to this goal.

Texas state law requires that all hunters, born after September 1, 1971, carry proof of Hunter Education while hunting in Texas. Through the Texas Parks and Wildlife Hunter Education class, we teach the skills, regulations and responsibilities of hunting, as well as wildlife and outdoor conservation.

Our NRA shooting courses teach how to safely handle, clean and store firearms so that they will maintain their functional value for the shooting sport that interests you.

We now offer the 8-hour,The NRA's Personal Protection in the Home class which focuses on the safe and efficient use of a handgun for protection of self and family, including basic defensive shooting skills, how to respond to a violent confrontation, and strategies for home safety.

The Texas DPS Concealed Handgun License course is designed to educate students on the responsibilities and laws applicable to concealed handgun license holders.

Browse our courses page and schedule your class today.

---